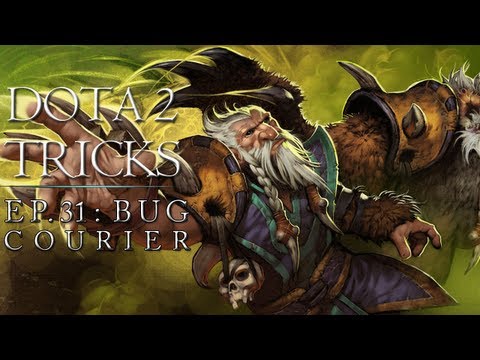 Summary:
Courier benefits from items and can use them
Repro Steps:
1. Pick Sylla Bear
2. Summon Spirit Bear
3. Buy courier, pop it with Spirit Bear
Result:
Items are functional on courier. In order to use items which require mana you have to build a mana pool.
Boots give + movement speed. You can use Dagon in e.g. combination with soul ring.
Cosmetic item (for courier) do not apply.
Expected Result:
It is a standard courier with limitation. Same behaviour as when being popped with a hero.
------------------------------------