IIRC in wc3 dota Focus Fire gives Windrunner 9999900% IAS, which guarantees that she reaches her maximum AS of 500% (400% IAS). This should mean there is no way her AS under FF can be reduced to the point that you will notice her attacks being slowed. However, in Dota2 WR can be slowed down under FF by a lot, and one can clearly see the difference.
Here is Windrunner's normal* AS stats when she uses Focus Fire: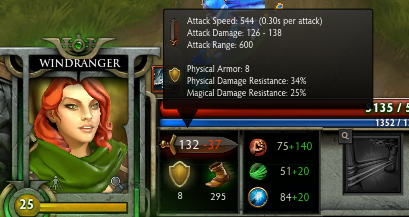 *Note: WR is attacking Enchantress with lvl4 Untouchable and is affected by Shiva's Guard, so the AS of 544 is after reductions by the respective passives (which shouldn't happen). But the 0.3sec/atk still complies with her standard FF fire rate.
And here is WR shooting at the same Enchantress, but also affected by Poison Attack, Liquid Fire, Dual Breath and Fire Spirits: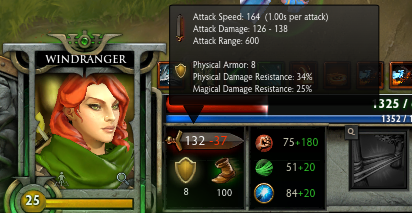 It went down to 164 AS and 1.00sec/atk. It could be even slower, but Viper Strike ran off when I took the screenshot.
My guess is in Dota 2 WR receives just a 400% IAS instead of 9999900%. IMO this should be addressed, since WR's ult is about giving her the maximum AS possible on this hero, not just an AS boost like Troll Warlord's Battle Trance. I don't see this in the intended changes list, and also find it funny how Dota2Wiki states this bug as an intended behavior.
P.S. Yes, I still call her Windrunner.