It instead targets a point 960 range away from you between you and the fountain.
This results in 2 issues:
1. When having Aether Lens, it always blinks for 960 range, not for the upgraded 1160 range.
2. When being within 1200 (1400 with Aether Lens) range of the fountain, double-tapping the dagger moves still uses the "penalty range" of 960, while it should move the remaining 1200/1400 distance.
Here you can see Void being exactly 1400 range away from the fountain. Double-tap blinks for the shortened range still, despite the fountain being in range for a max range blink.
Here you can see that double-tap blink always blinks for 960, even when having Aether Lens. The first blink shows that the penalty range does get increased to 1160, but double-tap is still 960. At the end, you can also see that double-tap does not target the fountain's position exactly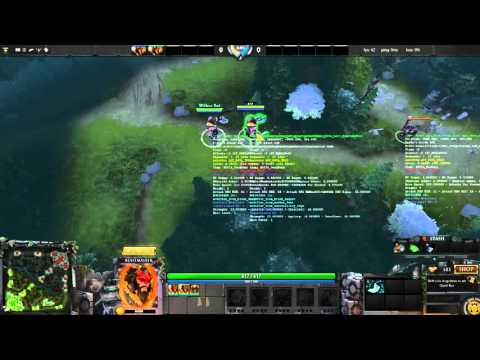 This should be easy to fix: Just make double-tapped blink dagger always target the fountain's exact location. This should make it blink for the penalty range when more than 1200(1400) range away, and blink for up to max range when within 1200(1400) range away from the fountain.