Hey folks, cut me some slack if I do something wrong in formatting. This is my first post here. Just wanted to share the bug itself, because it seemed so peculiar. This bug has been reported previously in a different interaction:
http://dev.dota2.com/showthread.php?t=113860
Match ID: 2265567511 April 1st, 2016. The bug happens at around 0:00.
Summary: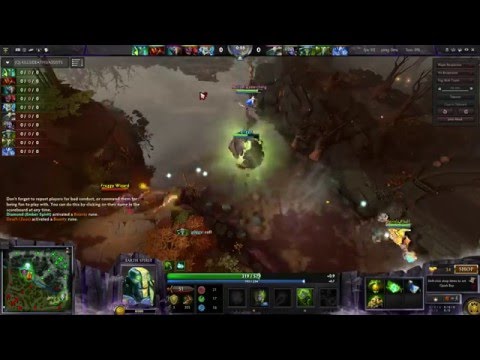 Earth Spirit (me) starts Rolling Boulder while Magnus uses his Skewer. He doesn't seem to connect with my hero, but a weird interaction begins. I get stuck and can't move. Casting my W again is impossible and so is moving. No other spells seem to be casted that would cause the bug.
Repro:
Now this is the weird part. I can't actually reproduce the bug. Connecting the Skewer with the RB will not result in the bug. Sliding by Magnus even with a Skewered hero does also not reproduce the effect. I have tried it in multiple locations without any success.
Expected:
ES should be able to roll by Magnus without getting stuck in the RB animation.
Sorry if I did something wrong or if this is considered a duplicate.
Edit: first post and already got a typo in the title ...