There are several issues with the Nightmare End sub-spell which make it clunky to use and sometimes even completely unreliable.
Current issues with Nightmare End:
1.
It ends all ongoing nightmares.
This means, when you apply Nightmare on multiple enemies with the help of your scepter upgrade, you cannot wake up a specific unit. You either wake them all up, or none of them. The only way to wake a single unit up currently is by dealing damage to it, which is not reliable, since you may not have brain sap (your only damage source) ready and you surely do not want to use your ulti for that. So you basically have no control over your aghs Nightmares.
2.
It does not appear when Nightmare is not cast.
This means, if only your ultimate applies Nightmare on enemies, you have no way to wake any of them up, because the sub-spell does not appear. It only appears when casting Nightmare. So to get it, you first have to nightmare a unit and then you can use the sub-spell to wake units up.
3.
Lotus Orb can cause you to basically lose the sub-spell for the rest of the game
. Getting Nightmare reflected can completely bug out your sub-spell so that you do not have it at all.
3.
You cannot use Nightmare twice before the first one is removed
. This is because the sub-spell replaces the main spell whenever it gets cast, so that you cannot nightmare multiple enemies.
Thise videos shows the current issues in action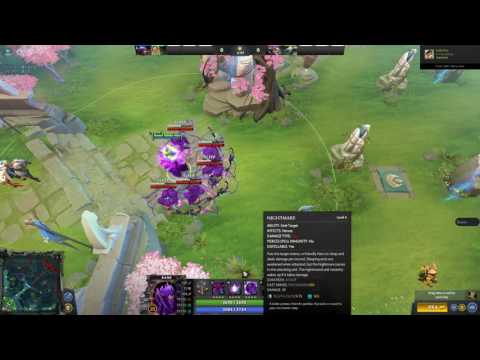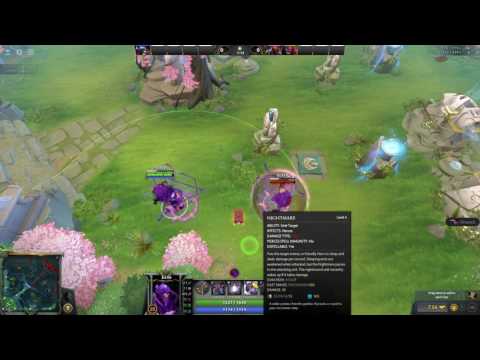 Proposed solution:
Turn Nightmare End into a single-target ability and keep it always available in a 5th ability slot.
This allows you to:
1. Wake up single units, making his Scepter upgrade more viable and much better to use.
2. Allows you to wake up nightmared units even when you didn't cast Nightmare, since the sub-spell would be available at all times.
3. It allows you to cast multiple Nightmares, since the ability won't get replaced by a sub-spell anymore.
Properties it should have:
1. Castable while disabled (like current one)
2. No cast time (like current one)
3. No range limit, global cast range (similar to current one)
4. Does not require Bane to face the target (like Kunkka's torrent)
5. Can be cast on spell immune and invulnerable units (because 1. aghs Nightmare pierces spell immunity and 2. so that you can immediately end nightmares and don't have to wait for the 1 sec invulnerability to expire, like the current one)
Also, to keep people who like the current sub-spell happy
, another bonus suggestion: When Bane is not affected by Nightmare, double-tapping it should end all ongoing nightmares. If he is affected by Nightmare, it should wake up Bane only.
Here is a rough example of how it could work