Hand of God's sound effects have been toned down a bit too much.
If there are more than 5 heroes (e.g. a Meepo or Arc Warden is in the game, or when Chen has illusions), then the heal sound does not play on all heroes, because it is limited to 5 heroes.
Same for Chen's creeps, but much worse. The creep sound is limited to just 4 units. This only covers Persuaded creeps at best. So if you get a Necronomicon, choose the +4 creeps talent and get Helm of the Dominator, you can easily reach 9 creeps. But the HoG sound will only play on 4 random ones, and never on all.
In this vid, you can see how the hero and creep further away sometimes do not get the HoG sound.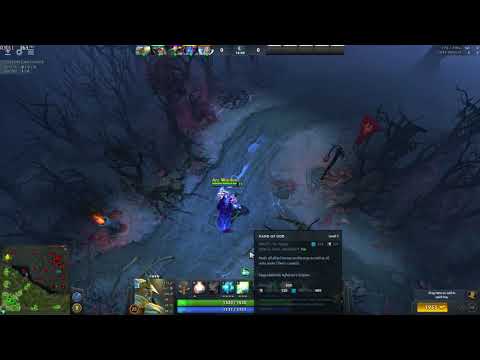 ---
Solution:
Just increasing the limiter is a definite no, because the sound stacks terribly and gets very loud very quick. So I tinkered around a bit and got a solution which keeps the current loudness, but also always plays the sound on all units.
Here is a step by step of what I did:
For "Hero_Chen.HandOfGodHealHero"
1. Reduce volume from 1 to 0.22
2. Change mixgroup from Weapons to Ultimates
3. Increase volume_fade_in from 0.1 to 0.2
4. Increase limiter_max from 5 to 9
For "Hero_Chen.HandOfGodHealCreep"
1. Reduce volume from 1 to 0.3
2. Change mixgroup from Weapons to Ultimates
3. Increase limiter_max from 4 to 10
Added "Hero_Chen.HandOfGod.Caster"
1. Uses same 6 sounds as HandOfGodHealHero
2. Volume: 1
3. Pitch: 1
4. Soundlevel: 120
5. Mixgroup: Ultimates
6. volume_fade_in: 0.1
7. volume_fall_off_max: 75000
8. spread_radius: 1200
In the HoG codes, add caster sound upon cast and make the HealHero sound not play on the caster (that's why I put the limiter on 9, instead of 10)
---
So what changed?
The sound now always plays on all heroes and (basically) all your creeps, but at the same time, is about as loud as before, regardless of how many healed units you have on your screen, thanks to the caster sound which is semi-global (enemies can only hear it if they have vision over the caster). If you have multiple units on screen, the sound gets noticibly louder, like how it does currently. If you have the max amount of units on screen (10 heroes and 9 creeps), it is just slightly louder as what the current max can do (5 heroes and 4 creeps), but just slightly. The volume is about on the same level as other ultimates like zeus ulti, reverse polarity or death ward.
Also, the semi-global sound makes it impossible to miss for allies. An ally waiting to respawn and not having another allied hero or one of chen's creeps on his screen can currently miss the cast, because there is nothing on his screen playing a sound. With the global cast sound, it is impossible to miss it.
Here you can see it compared to the current ult sounds.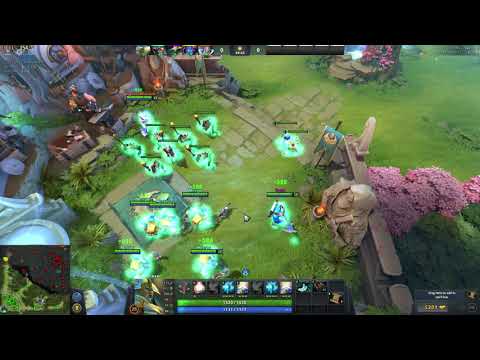 ---
Here are the entries in the sound event file of chen
Code:
"Hero_Chen.HandOfGod.Cast"
{
    "operator_stacks"
    {
        "update_stack"
        {
            "reference_operator"
            {
                "operator"              "sos_reference_stack"
                "reference_stack"       "dota_update_default"
                "operator_variables"
                {
                    "vsnd_files"
                    {
                        "value"
                        {
                              "value0"        "sounds/weapons/hero/chen/hog_hero01.vsnd"
                              "value1"        "sounds/weapons/hero/chen/hog_hero02.vsnd"
                              "value2"        "sounds/weapons/hero/chen/hog_hero03.vsnd"
                              "value3"        "sounds/weapons/hero/chen/hog_hero04.vsnd"
                              "value4"        "sounds/weapons/hero/chen/hog_hero05.vsnd"
                              "value5"        "sounds/weapons/hero/chen/hog_hero06.vsnd"
                        }
                    }
                    "volume"            {   "value"     "1.000000"  }
                    "pitch"             {   "value"     "1.000000"  }
                    "soundlevel"        {   "value"     "120.00000" }
                    "mixgroup"          {   "value"     "Ultimates" }
                    "volume_fade_in"    {   "value"     "0.100000"  }
                    "volume_falloff_max"{   "value"     "75000.00"  }
                    "spread_radius"     {   "value"     "1200.0000" }
                }
            }
        }
    }
}

"Hero_Chen.HandOfGodHealHero"
{
    "operator_stacks"
    {
        "update_stack"
        {
            "reference_operator"
            {
                "operator"              "sos_reference_stack"
                "reference_stack"       "dota_update_default"
                "operator_variables"
                {
                    "vsnd_files"
                    {
                        "value"
                        {
                              "value0"        "sounds/weapons/hero/chen/hog_hero01.vsnd"
                              "value1"        "sounds/weapons/hero/chen/hog_hero02.vsnd"
                              "value2"        "sounds/weapons/hero/chen/hog_hero03.vsnd"
                              "value3"        "sounds/weapons/hero/chen/hog_hero04.vsnd"
                              "value4"        "sounds/weapons/hero/chen/hog_hero05.vsnd"
                              "value5"        "sounds/weapons/hero/chen/hog_hero06.vsnd"
                        }
                    }
                    "volume"                    {   "value"     "0.220000"  }
                    "pitch"                     {   "value"     "1.000000"  }
                    "soundlevel"                {   "value"     "84.00000"  }
                    "mixgroup"                  {   "value"     "Ultimates" }
                    "volume_fade_in"            {   "value"     "0.200000"  }
                    "volume_falloff_max"        {   "value"     "12000.00"  }
                    "spread_radius"             {   "value"     "300.0000"  }
                    "limiter_on"                {   "value"     "1.000000"  }
                    "limiter_event_name"        {   "value"     "Hero_Chen.HandOfGodHealHero" }
                    "limiter_max"               {   "value"     "9.000000"  }
                    "limiter_match_type"        {   "value"     "0.000000"  }
                    "limiter_match_entity"      {   "value"     "0.000000"  }
                    "limiter_match_substring"   {   "value"     "0.000000"  }
                }
            }
        }
    }
}

"Hero_Chen.HandOfGodHealCreep"
{
    "operator_stacks"
    {
        "update_stack"
        {
            "reference_operator"
            {
                "operator"              "sos_reference_stack"
                "reference_stack"       "dota_update_default"
                "operator_variables"
                {
                    "vsnd_files"
                    {
                        "value"
                        {
                              "value0"        "sounds/weapons/hero/chen/hog_creep01.vsnd"
                              "value1"        "sounds/weapons/hero/chen/hog_creep02.vsnd"
                              "value2"        "sounds/weapons/hero/chen/hog_creep03.vsnd"
                              "value3"        "sounds/weapons/hero/chen/hog_creep04.vsnd"
                        }
                    }
                    "volume"                    {   "value"     "0.300000"  }
                    "pitch"                     {   "value"     "1.000000"  }
                    "soundlevel"                {   "value"     "81.00000"  }
                    "mixgroup"                  {   "value"     "Ultimates" }
                    "volume_fade_in"            {   "value"     "0.250000"  }
                    "volume_falloff_max"        {   "value"     "6000.000"  }
                    "spread_radius"             {   "value"     "300.0000"  }
                    "limiter_on"                {   "value"     "1.000000"  }
                    "limiter_event_name"        {   "value"     "Hero_Chen.HandOfGodHealCreep" }
                    "limiter_max"               {   "value"     "8.000000"  }
                    "limiter_match_type"        {   "value"     "0.000000"  }
                    "limiter_match_entity"      {   "value"     "0.000000"  }
                    "limiter_match_substring"   {   "value"     "0.000000"  }
                }
            }
        }
    }
}