This is my first time posting on these forums, but I feel so strongly about this issue that I signed up here.
The current Warlock and Shadow Shaman portraits are at such strange angles and really don't do justice for such cool looking heroes. I don't see what was wrong with the old ones and why the change was made. Was it in preparation for easier viewing of cosmetic items?
Anyway I'd really like them to be changed back or changed to something else that gives them a more frontal view. Windrunner was able to get a great portait change, so I'm hoping two of my favorite heroes could get one too.
Here is the current Warlock. The angle is just too high, making it hard to see his great eyes and stare.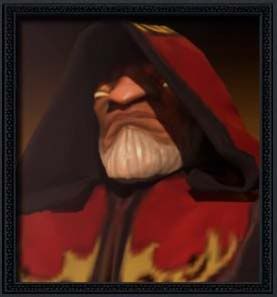 The old one was fantastic. He was one of the first heroes I tried out because he looked so threatening. His eyes look like they stare through your soul and the grimace on his face is great.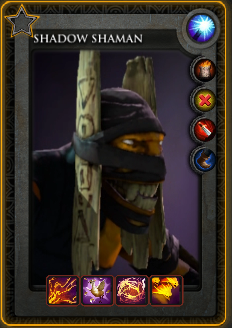 Here is the current Shadow Shaman. You can't see his glowing sticks or anything. It's almost like a side profile picture, which I think is strange.
The old Shadow Shaman was at an odd angle too, but you could at least see his wands when he went through his animation and a little more of his body is visible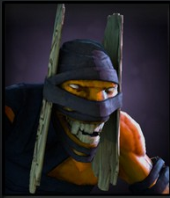 I saw this portrait in the Dota learn tab and I think it's absolutely perfect. It's a full frontal picture with great lighting. I think this should be used.
Does anyone agree with me, or am I just in my own little world? I hope someone will see this and think about it. I love these heroes.